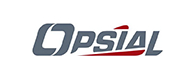 Opsial
Premium brand of products from the Prolians group. Products made under the Opsial brand are a quality alternative to top name brands. They are reasonably priced to be affordable for practically everyone. These products deliver top quality and durability. Experience safety and comfort with all their product groups – work shoes, workwear, work gloves and head protection.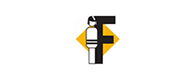 First
Brand of products from the Prolians group. Although these products come at a discount price, they are subject to strict quality control in the manufacturing process. The products further undergo secondary qualitative and quantitative control before they are despatched from production. The FIRST brand offers work shoes and work gloves.
Teco
The private brand of DEXIS SLOVAKIA, with a tradition of more than 20 years. It includes a wide range of products at very affordable prices. The TECO brand offers hammers, pliers, axes, files, diamond blades, and many other items. There are more than 630 TECO products available with an excellent price-performance ratio.
Shop online
Wide range of brands